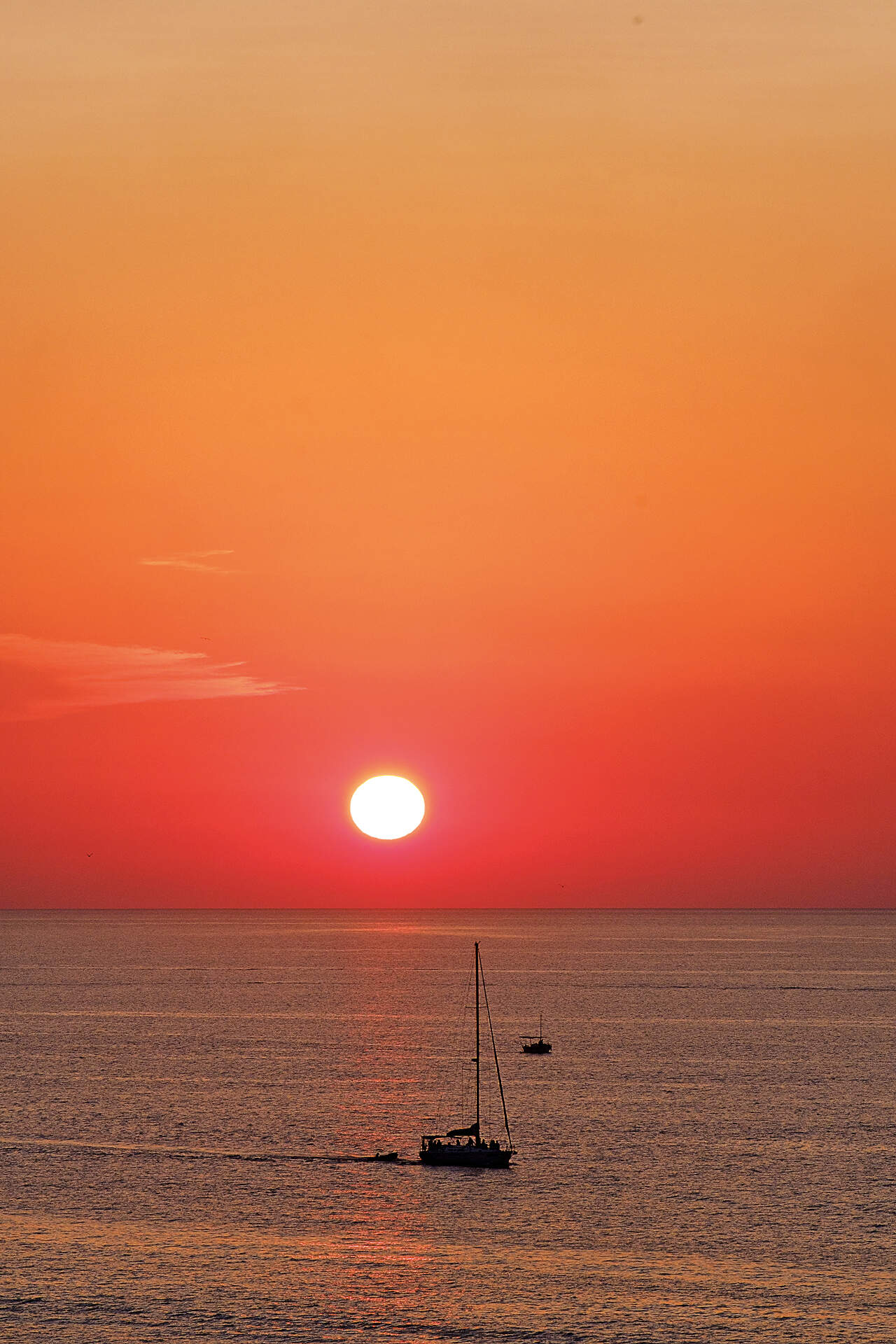 Sant Antoni has attractions for all tastes and kind of persons. Enjoying an excursion on foot or on bike, diving into the crystal clear waters or witnessing a magical sunset are some of the musts.
The Corona Valley, in Santa Agnès, or the historic spring of Es Broll are must-see sites. In the case of Santa Agnès, the visitor can enjoy, in January and February, a valley dyed white by the flowers of the almond trees. An idyllic natural spectacle
CALA SALADA AND CALA SALADETA
Beaches of spectacular beauty and crystal clear waters. Road traffic is controlled during the summer months and you can reach them only by sea from the port of Sant Antonio or by bus from the Can Coix sports centre
THE BAY AND ITS ENVIRONMENT
The bay of Portmany well deserves a quiet and relaxed walk. Only this way you get to know well its magnificent surroundings and the excellent cuisine that can be savoured in any of the establishments. At dusk, the spectacular sunsets will direct your steps
Enjoying the sunset from the Ses Variades area is a classic event that, during the summer, brings together hundreds of people every day. In the winter months, the visitors also have the possibility to see how the sun goes down on the horizon
Also known as Cova de Ses Llagostes, it allows observing different specimens of marine fauna and species in recovery, such as wounded turtles. An ideal plan to enjoy with children. To get to the aquarium you walk on an idyllic dirt path that runs alongside the sea
In the different establishments located in the urban centre of Sant Antoni you can taste top quality products and traditional dishes.
Es Nàutic or Es Ventall are two clear examples of how grandmother's recipes are preserved with dishes such as bullit de peix